Guess which is the Best Farmers Market in the United States according to Conde Nast Traveler?

Last week's shopping at the Santa Monica Farmers Market included two pounds of  locally grown San Marzano tomatoes. This type of Roma tomatoes is perfect for a classic tomato sauce. I also bought some fresh basil, and then I immediately went home into the kitchen.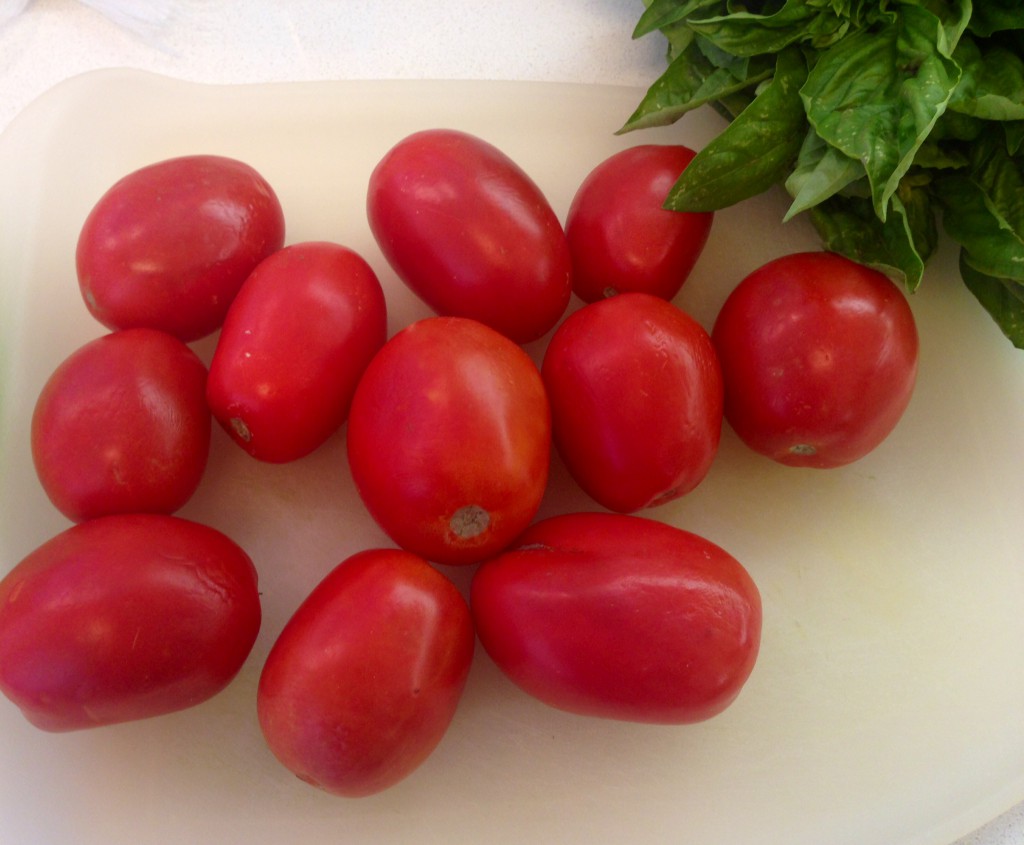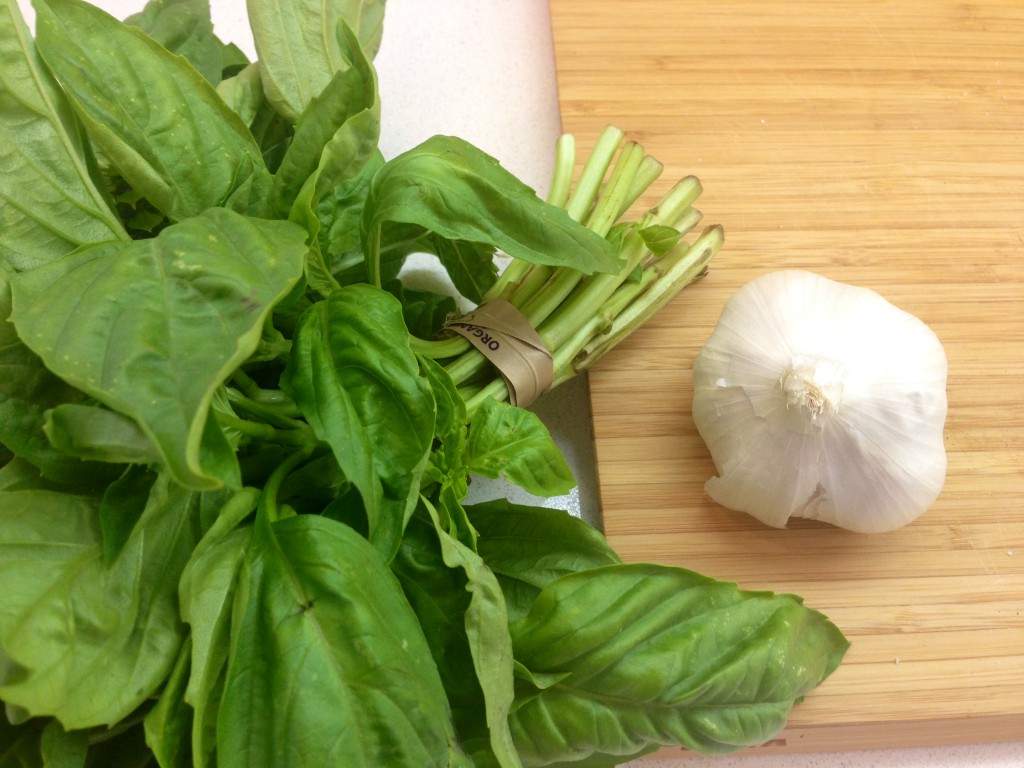 I chopped the tomatoes, minced the garlic and sliced some basil leaves – how easy is that?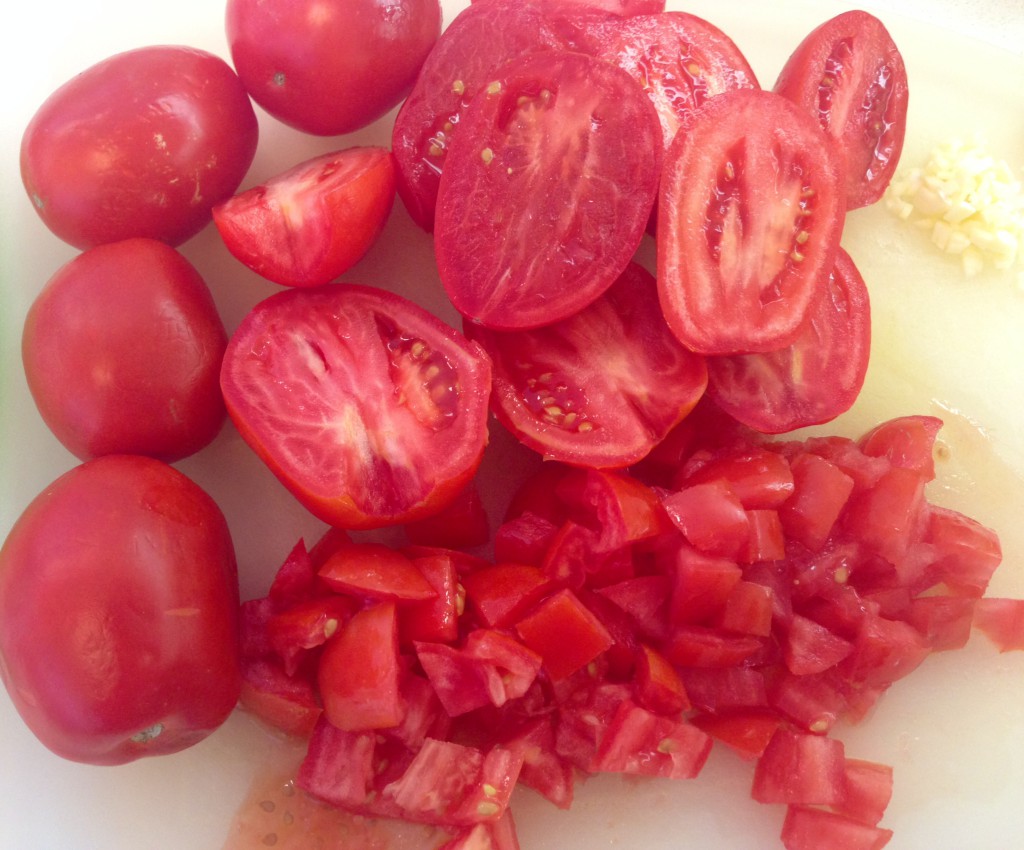 Olive oil into the skillet and there you go!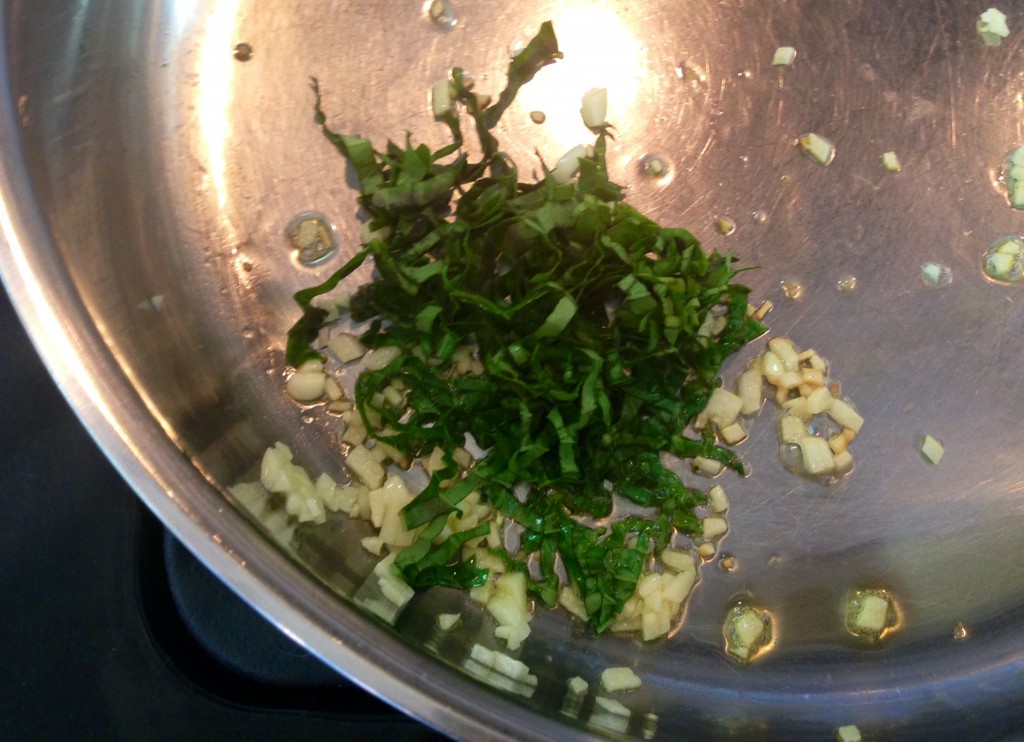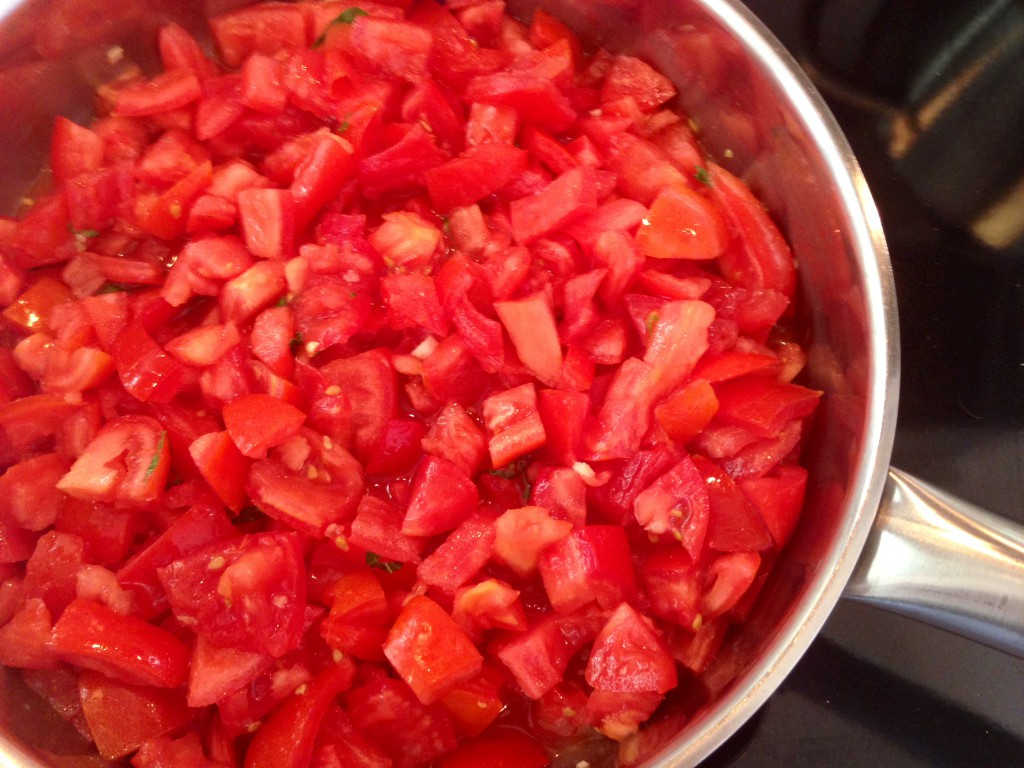 It needs some time for the sauce to cook and to thicken – the longer the better.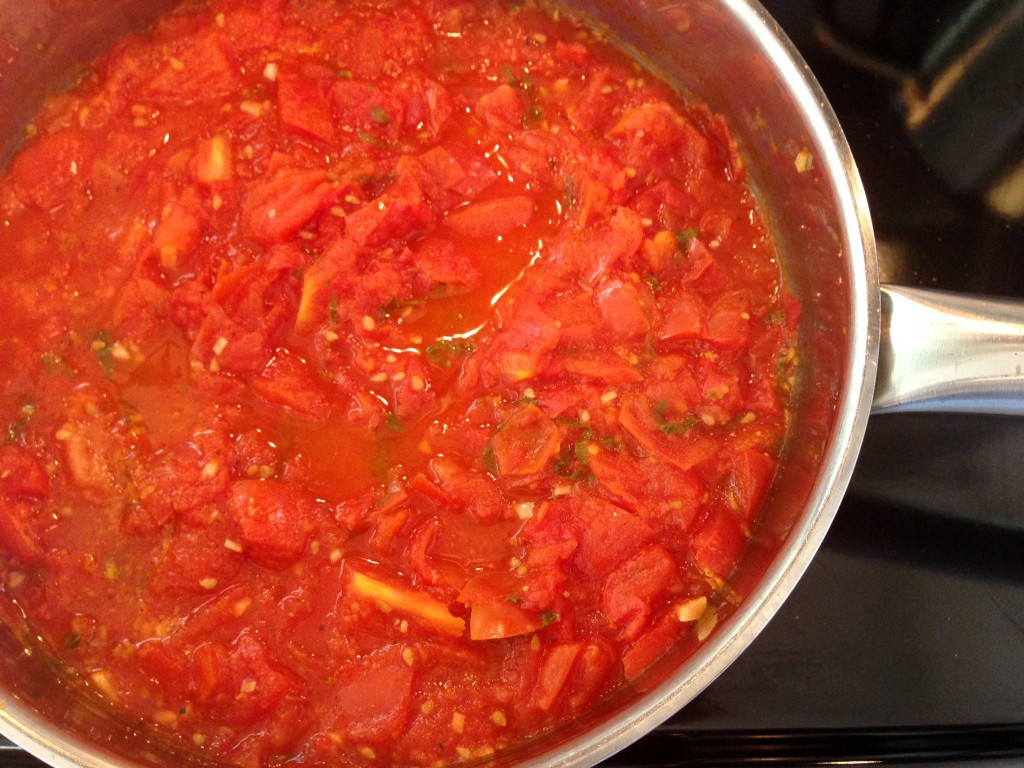 No worries, if you don't get the San Marzano's, but maybe look for Roma tomatoes as they don't turn out as watery as other varietals of tomatoes.
As it turned, the next day we were going to do a 5k / 10k run along the beach, so the tomato sugo was perfect for our pre-race pasta night!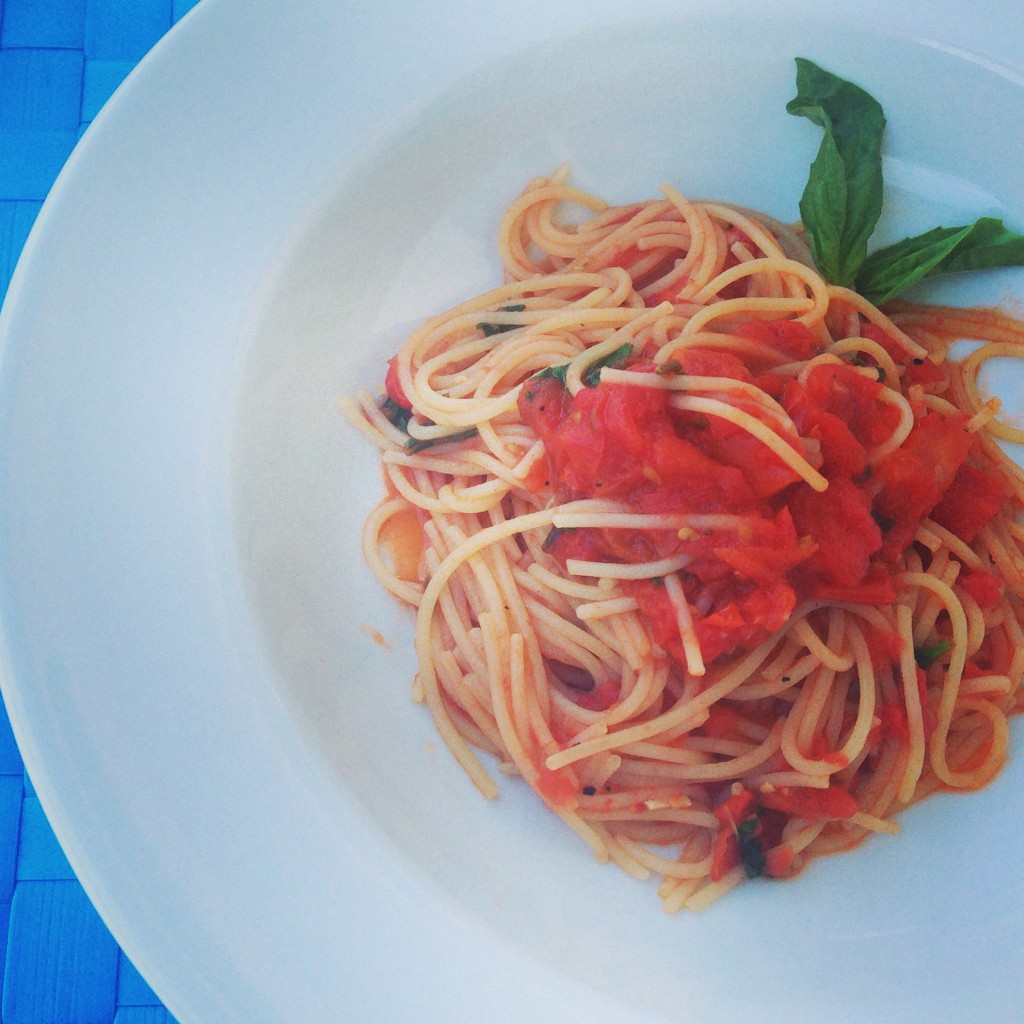 4-Ingredient Roma Tomato Sugo
An easy and classic tomato sauce!
Ingredients
2 lbs San Marzano tomatoes – or Roma tomatoes, chopped
1 tbs extra virgin olive oil
1 garlic cloves, minced
1 handful fresh basil leaves, thinly sliced
(Staples: salt and black pepper to taste)
Instructions
In a large saucepan, heat olive oil over medium heat.
Add the garlic and cook for a minute then add one tablespoon of fresh basil. Cook for a minute.
Add in the chopped tomatoes, season to taste with salt and pepper.
Simmer for 30-50 minutes while stirring occasionally with a wooden spoon. The longer you cook it for the thicker it'll become.
Check seasoning and let rest warm till needed or remove, let cool, and store in the refrigerator. Will keep over a week or you can freeze it for use when tomatoes aren't in season.
Serve with your favorite pasta! Enjoy!
http://blog.realpeoplekitchen.com/4-ingredient-roma-tomato-sugo/
By Julia (Real People Kitchen)