We love our Sunday mornings! Most of the time, we walk our dog along the beach and then come back to enjoy a little something, something sweet… Basically because we will head out for a bike ride and a hearty brunch afterwards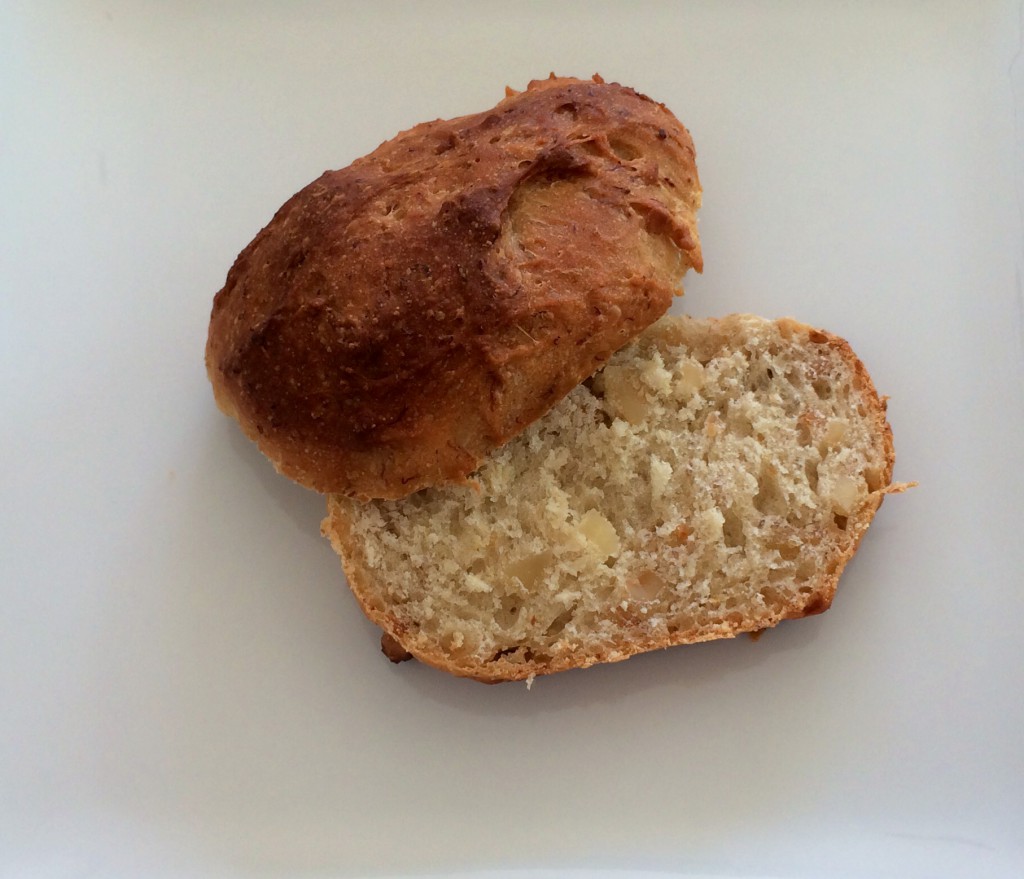 So usually Saturday is baking time for a yeasty cake, a berry pie, muffins, or like this time little Almond Banana Rolls!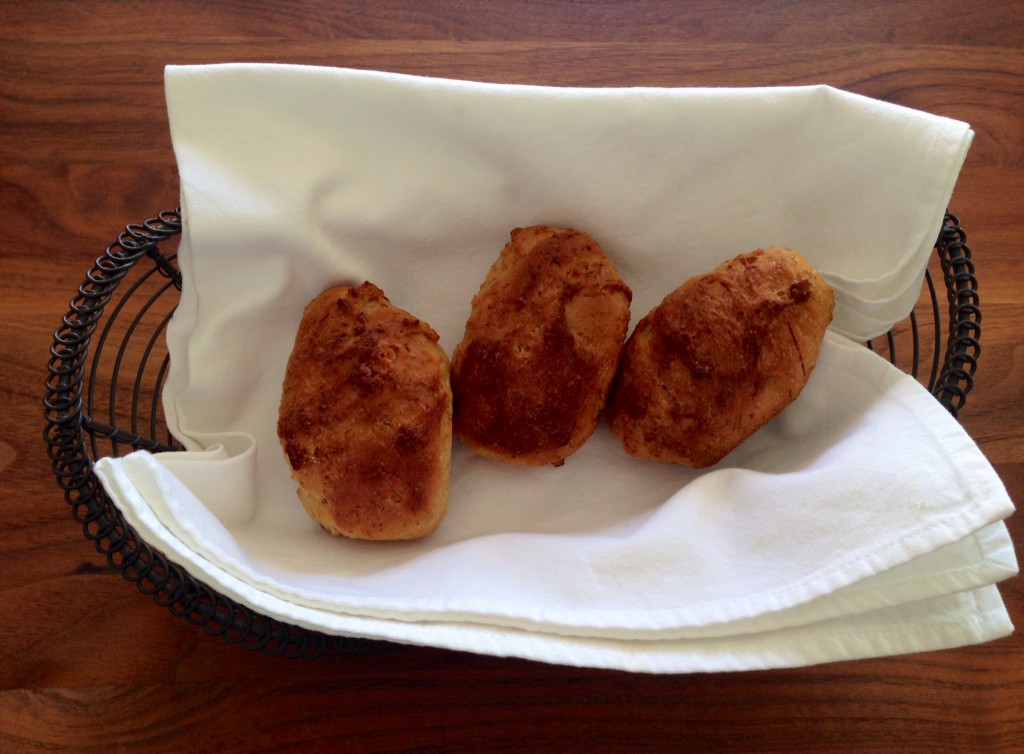 You would never think they are vegan. They still contain cane sugar, white flour and a good amount of non-dairy fat. So they are fully satisfying, without eggs and dairy. Also, the crunchy almonds and the smashed banana taste heavenly good.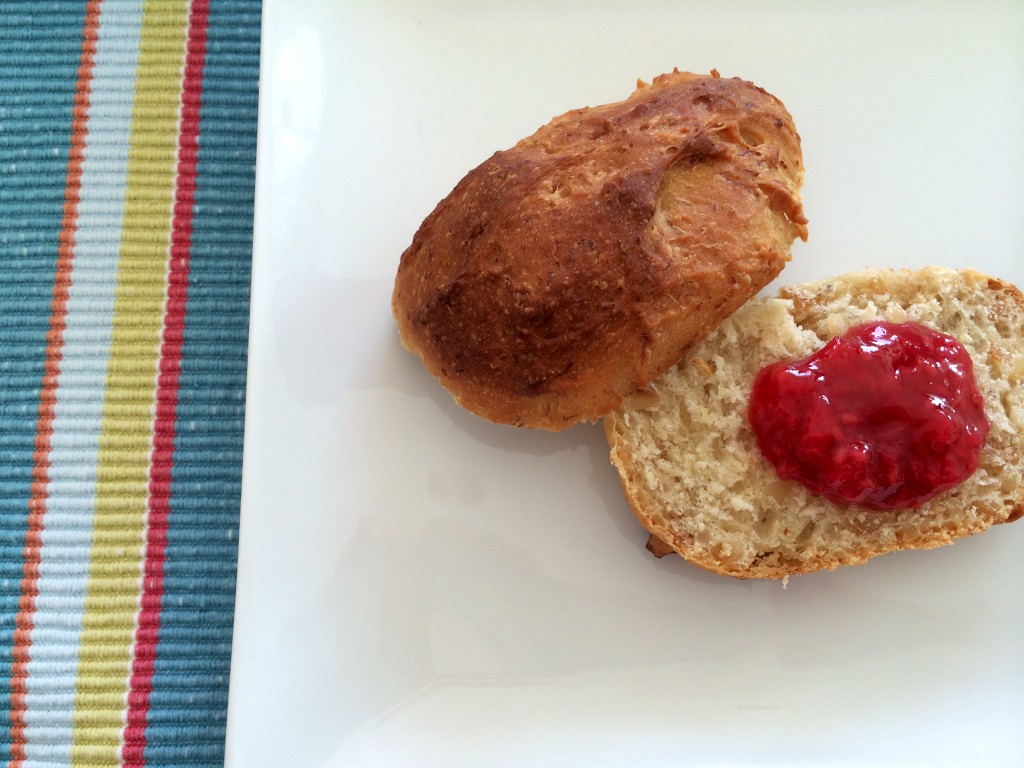 We enjoyed the rolls with homemade raspberry jam, along with a bowl of more raspberries and strawberries. Then we went on for our bike ride through hilly Santa Monica and Brentwood.
How was your Sunday?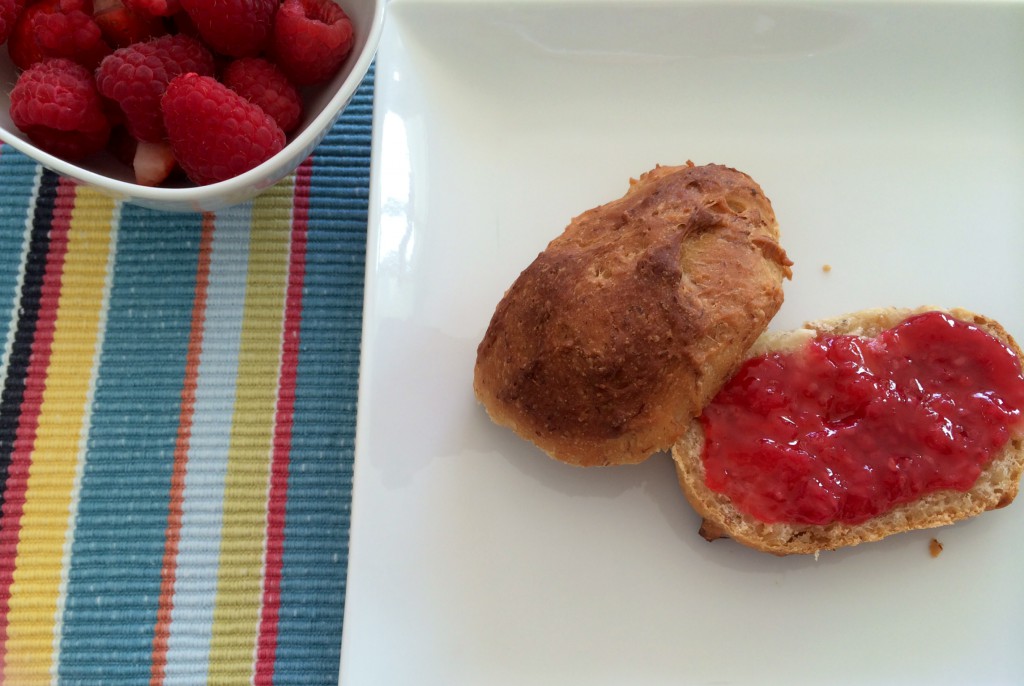 Sunday Breakfast Almond Banana Rolls
Delicious and sweet vegan rolls, best enjoyed with homemade jam or fruit spread - perfect for your Sunday breakfast or brunch!
Ingredients
1 cup + 2 tsps (250 gram) all-purpose flour
¼ cup (60ml) non-dairy milk (almond, soy, oat, coconut, …), lukewarm
3 Tbsps. (40 gram) Margarine or coconut oil, melted
1 ½ tsps. instant yeast
1 pinch of salt
3 Tbsps (40 gram) sugar
1 ripe banana, smashed with a fork
¼ cup (30 gram) raw slivered almonds, coarsely chopped, then slightly browned in a skillet
½ tsp vanilla extract
Instructions
In the bowl of your stand mixer, combine all the ingredients and knead until a smooth dough forms. Let rest at a warm place until dough has doubled in size (about 40 minutes).
Divide dough into 8-10 portions and shape them into rolls. Place rolls next to each other into a greased baking pan or a silicone mold.
Let them rise for another 15 minutes. Meanwhile, preheat oven to 390F / 200C.
Bake the mini rolls on the middle rack of the oven for 22-25 minutes until golden brown. Remove from oven and let cool for 15 minutes. Best when served warm!
http://blog.realpeoplekitchen.com/almond-banana-rolls/
By Julia (Real People Kitchen)