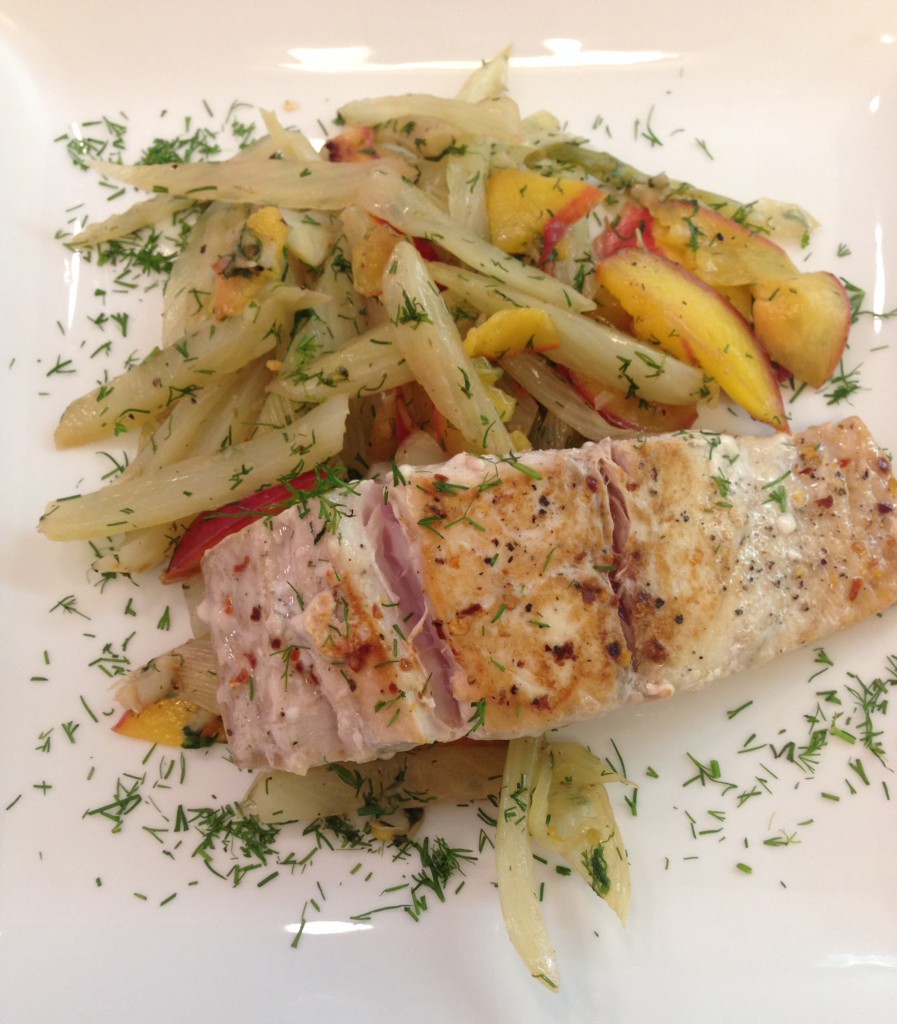 I recently signed up for another subscription… No, not for a magazine. For a local seafood service  that has 1 pound of freshly caught fish ready for me to pick up at the Farmer's Market every Wednesday. I started last Wednesday. Last week's caught was yellowtail, right here from the coast. Yellowtail is also known as Ahi Tuna. It is high in healthy omega 3 fats .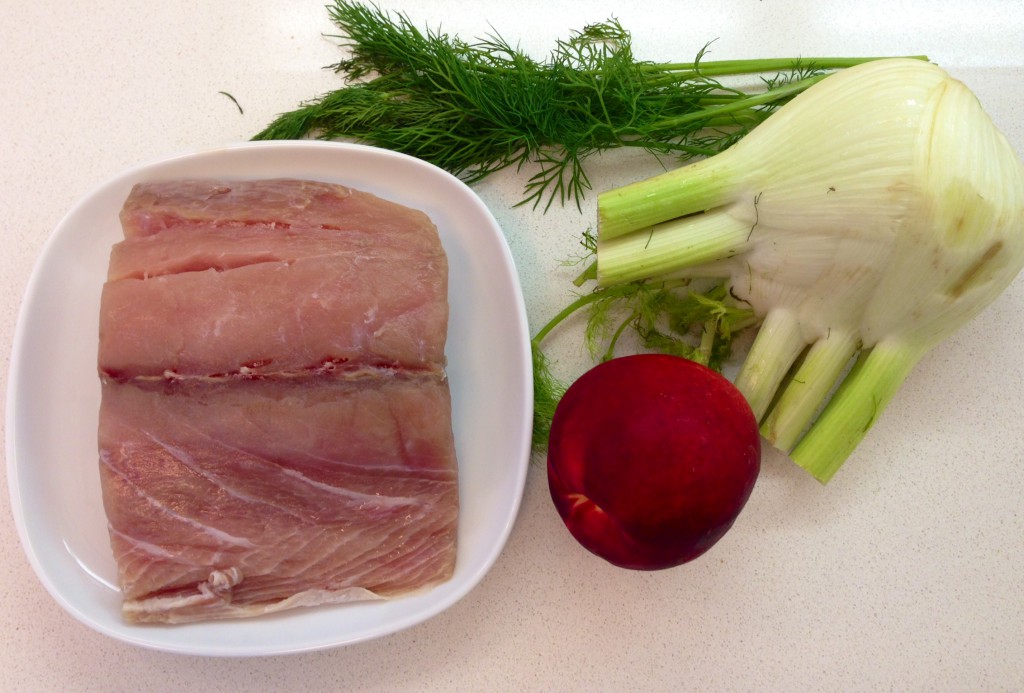 But no worries, if yellowtail is not available at your fishmonger. You can use any other firm fish fillet (think Mahi Mahi etc.) for the recipe!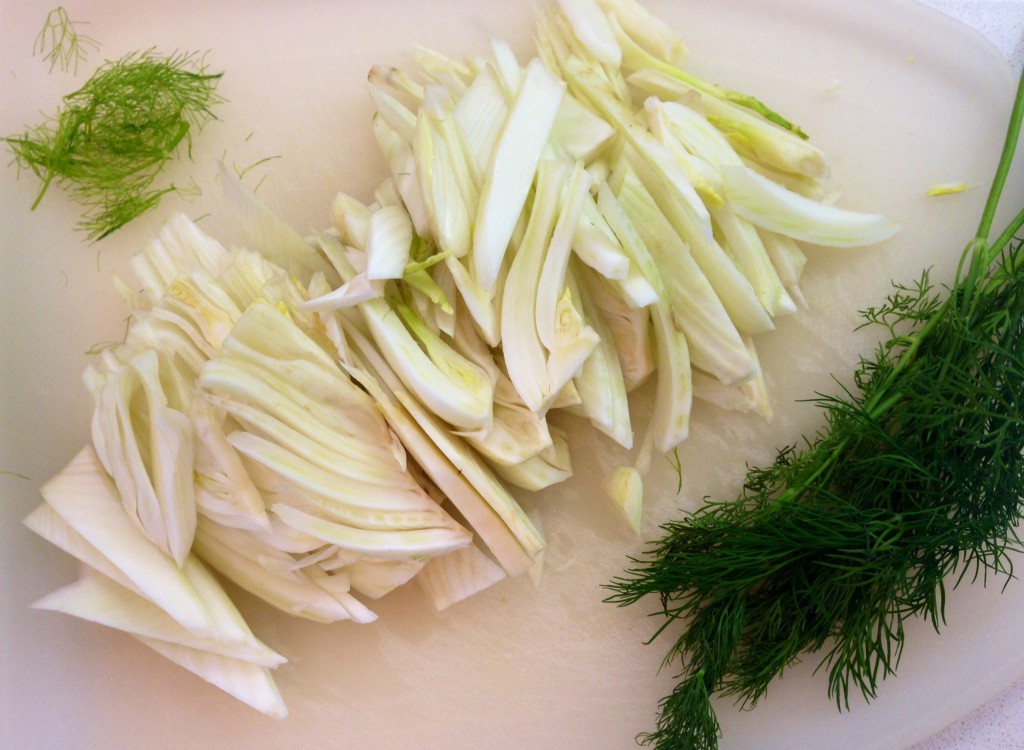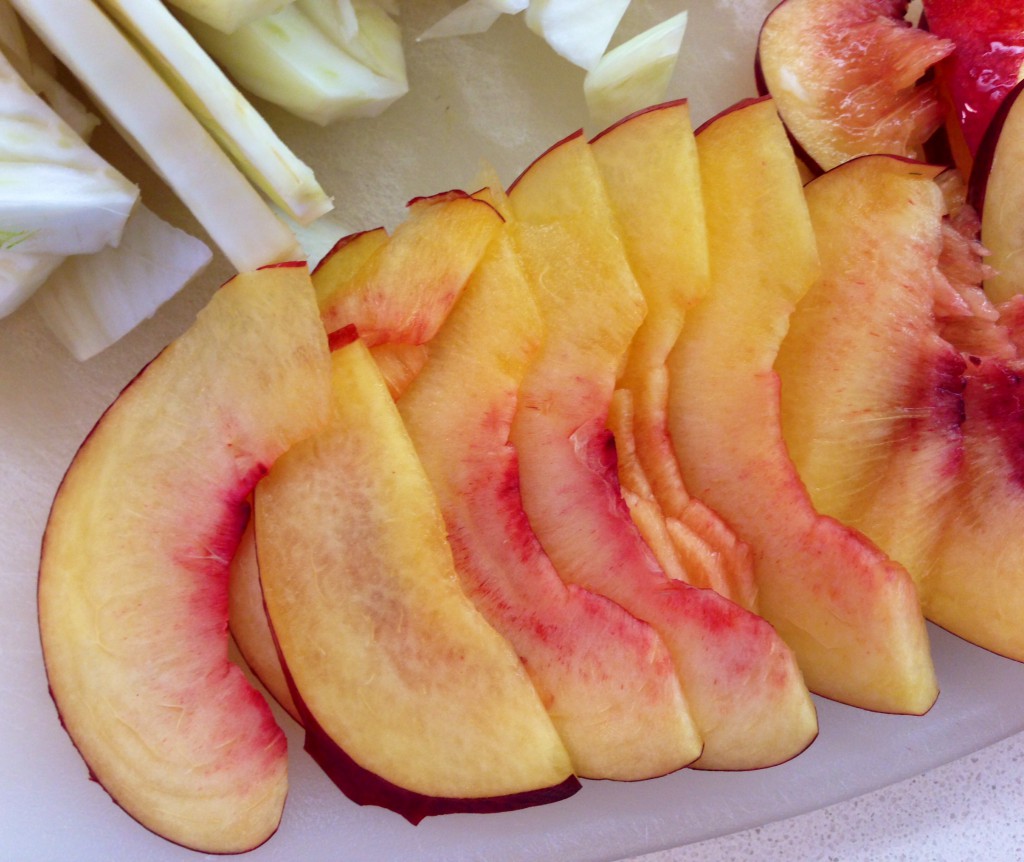 I decided to serve this rich and flavorful fish just with something light and picked a mix of fennel – which goes along any fish, yum! – and nectarines.  And dill is the perfect partner for fish and fennel anyways… The red pepper flakes give a nice kick  :)
The dish easy great for a summer weeknight, ready in less than 20 minutes! Start searing the fillets skin side down first.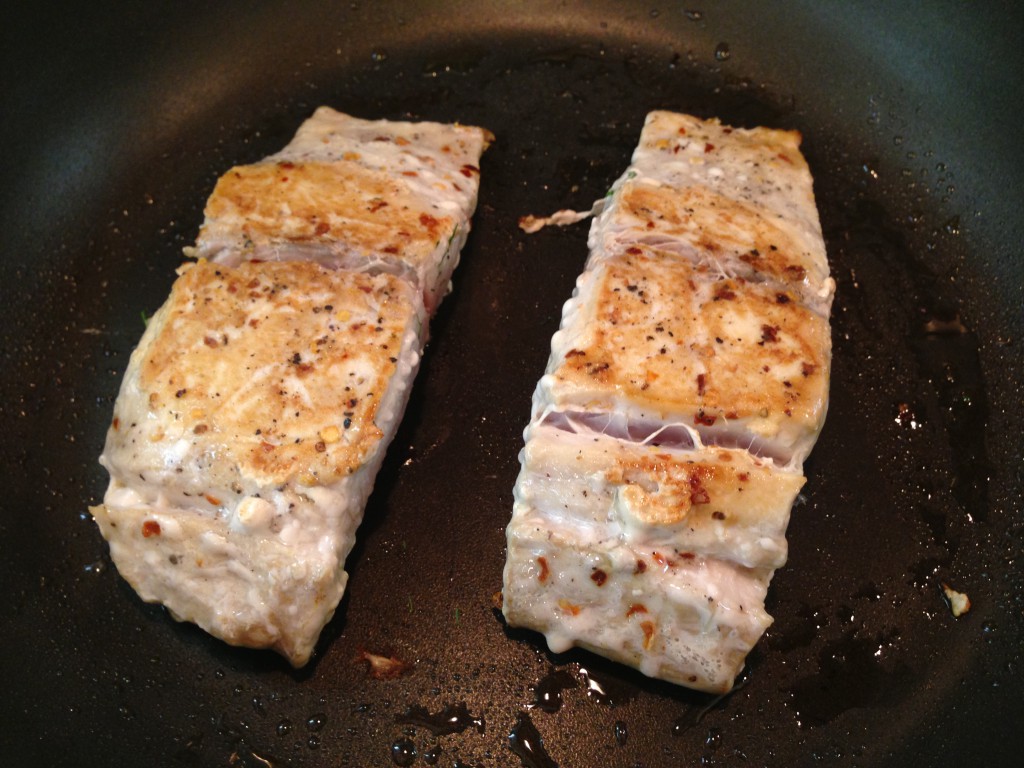 Then flip and finish them on the flesh side while the fennel nectarine mix is sautéing together with the dill and the fennel fronds.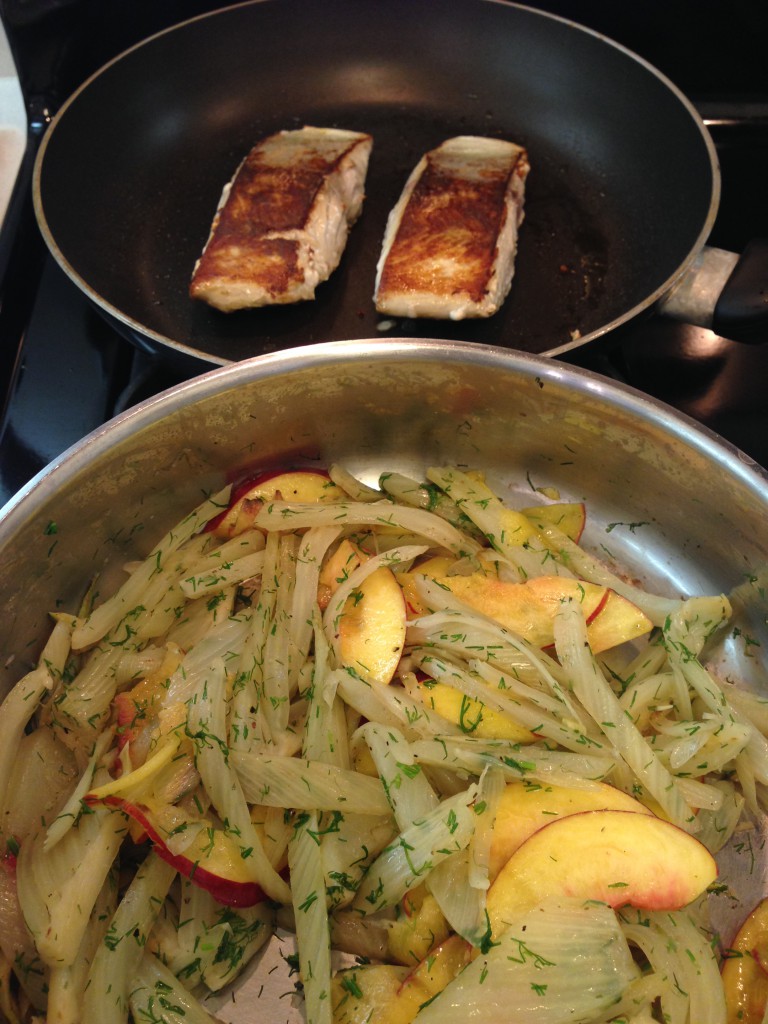 Et voilà! Dinner for 2 is ready!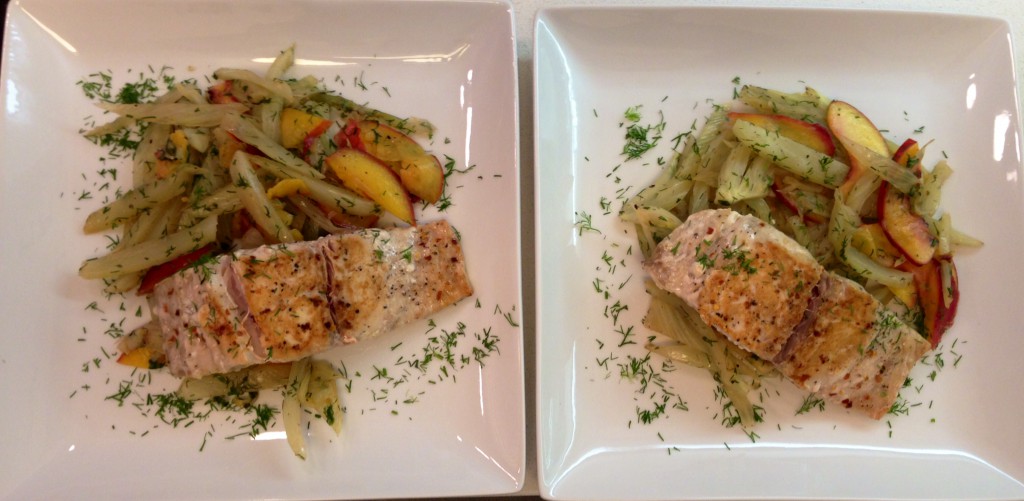 Yellowtail with Fennel and Nectarines

A perfect weeknight summer dish - quick and light!

Ingredients
1 lbs fish fillet – I used yellowtail (Mahi Mahi or any other firm fish fillet will work as well)
red pepper flakes
sea salt
black pepper
2 tsp olive oil, divided
1 bulb fennel, stalks removed (but reserve fennel fronds), quartered and sliced in wedges
1 tsp agave syrup
1/3 cup (80ml) vegetable broth
½ yellow nectarine, sliced and thin wedges
½ bunch fresh dill, chopped
Instructions

Season fish with red pepper flakes, salt and black pepper.

In a skillet, heat 1 tsp olive oil over medium high and sauté fennel for about 5 minutes.

Meanwhile, in a large pan, heat the remaining olive oil over medium-high, and place fish (skin side down, if any) into it. Sear for 6 minutes. Flip to cook for another 4 minutes. When done, remove from heat and let rest.

Season fennel with red pepper flakes and add agave syrup. Add vegetable broth and let cook covered with lid for 5 minutes. Add chopped fennel fronds, dill and nectarines. Increase heat for 2 more minutes. Season to taste.

Spoon fennel nectarine mix onto plates and place 1 fish fillet on each plate.

Enjoy!

http://blog.realpeoplekitchen.com/fish-fillet-with-fennel-and-nectarines/

By Julia (Real People Kitchen)