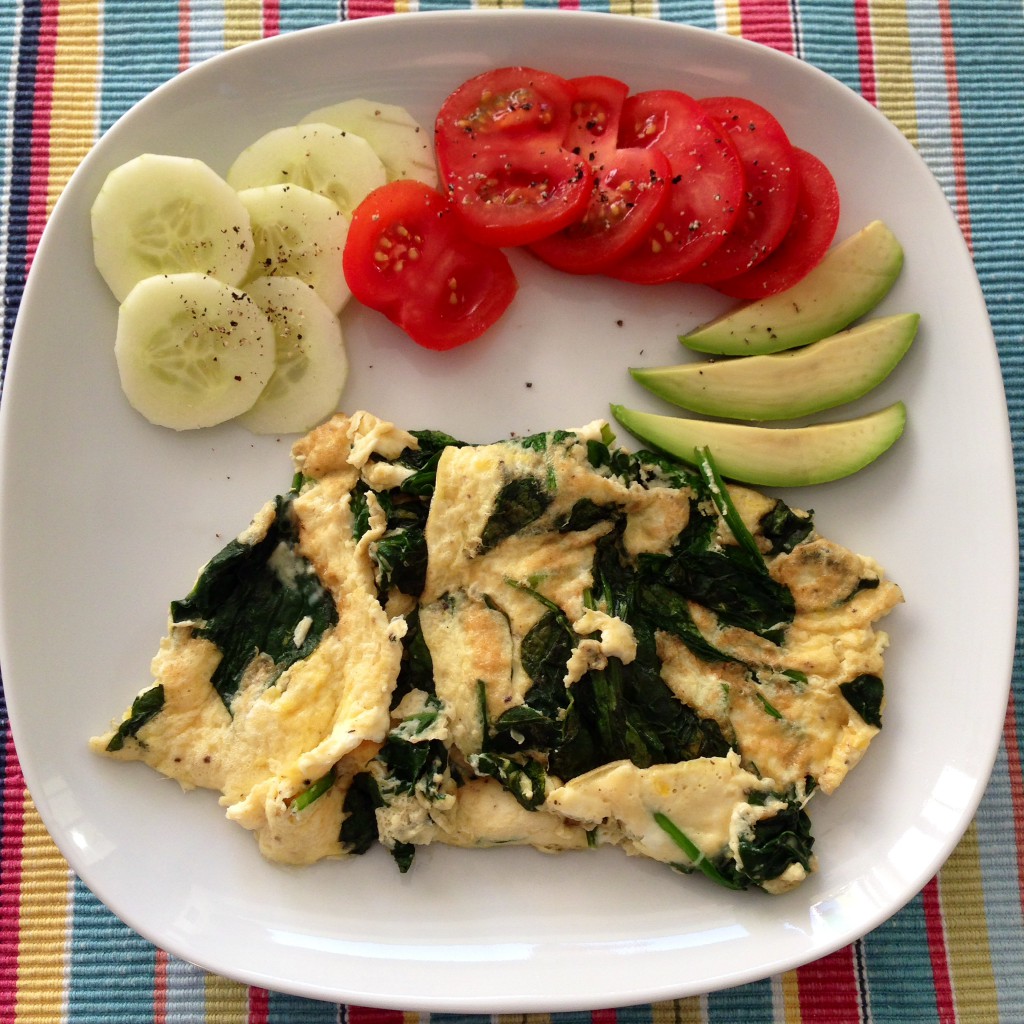 Finally! I've been excited for the past weeks! Last weekend my yoga teacher training started. The training is from 10am till 6pm every Saturday and Sunday – and on Wednesday nights for about 3 hours…
Not sure how my energy levels would be during the long first day, I opted for eggs for breakfast. No carbs, just protein and some veggies and healthy fats.
I sautéed some baby spinach in a skillet, poured two beaten eggs (seasoned with salt and pepper) over it, and made an egg spinach scramble … not quite an omelette shape i know

Some tomato, cucumber and avocado slices – and I was satisfied, filled and ready to start into the training!
The first weekend was great. I am with an amazing group of 8 more people and a fantastic teacher. I can't wait for tomorrow, Wednesday night!