Almost weekend… And time for some baking for "Kaffee & Kuchen" (coffee & cake), traditionally enjoyed on Sunday afternoons in Germany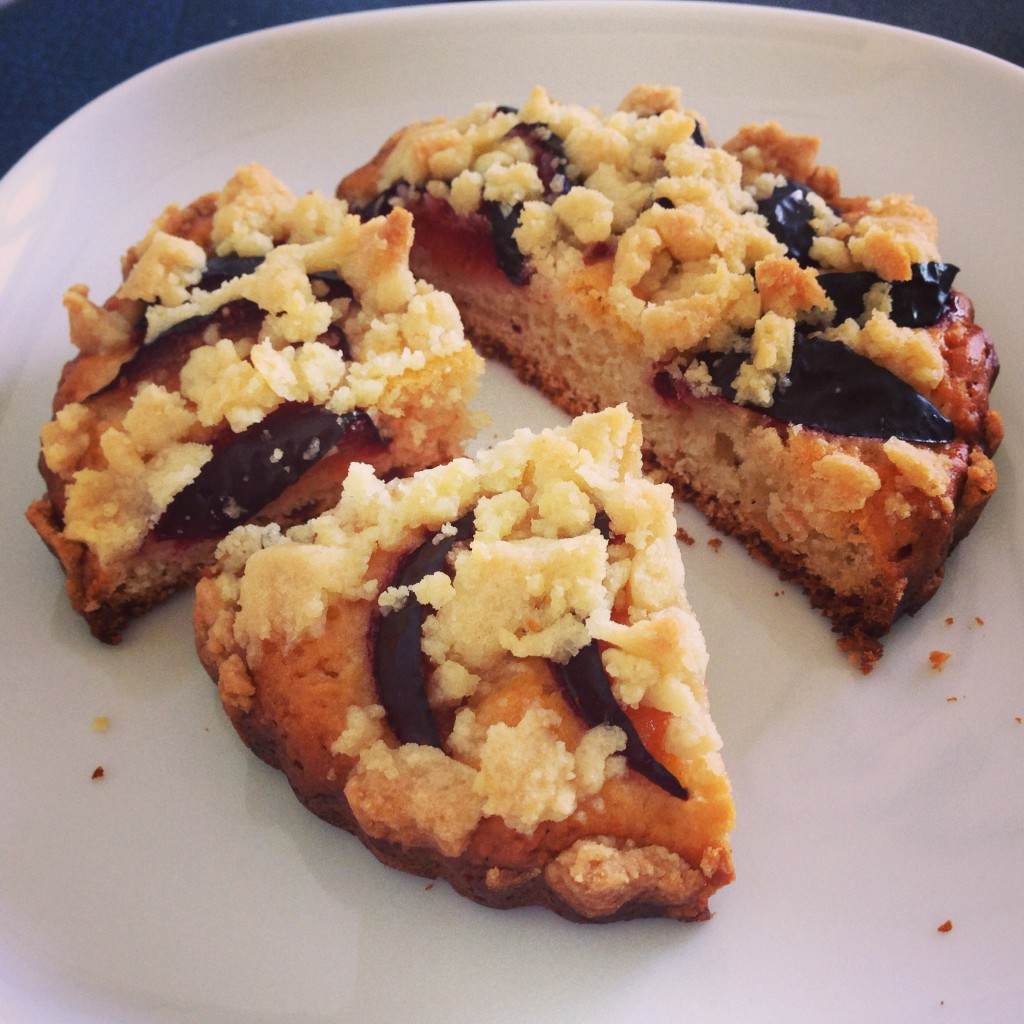 For the second time, I made these mini streusel cakes with plums that are in season here. But you can use whatever fruit you like: other stone fruit like apricots or peaches, or apples and pears…
The crumble topping (German: Streusel) is a great partner for the soft fruit.
And the small cakes are just a good portion size for one! Although they will be gone very quickly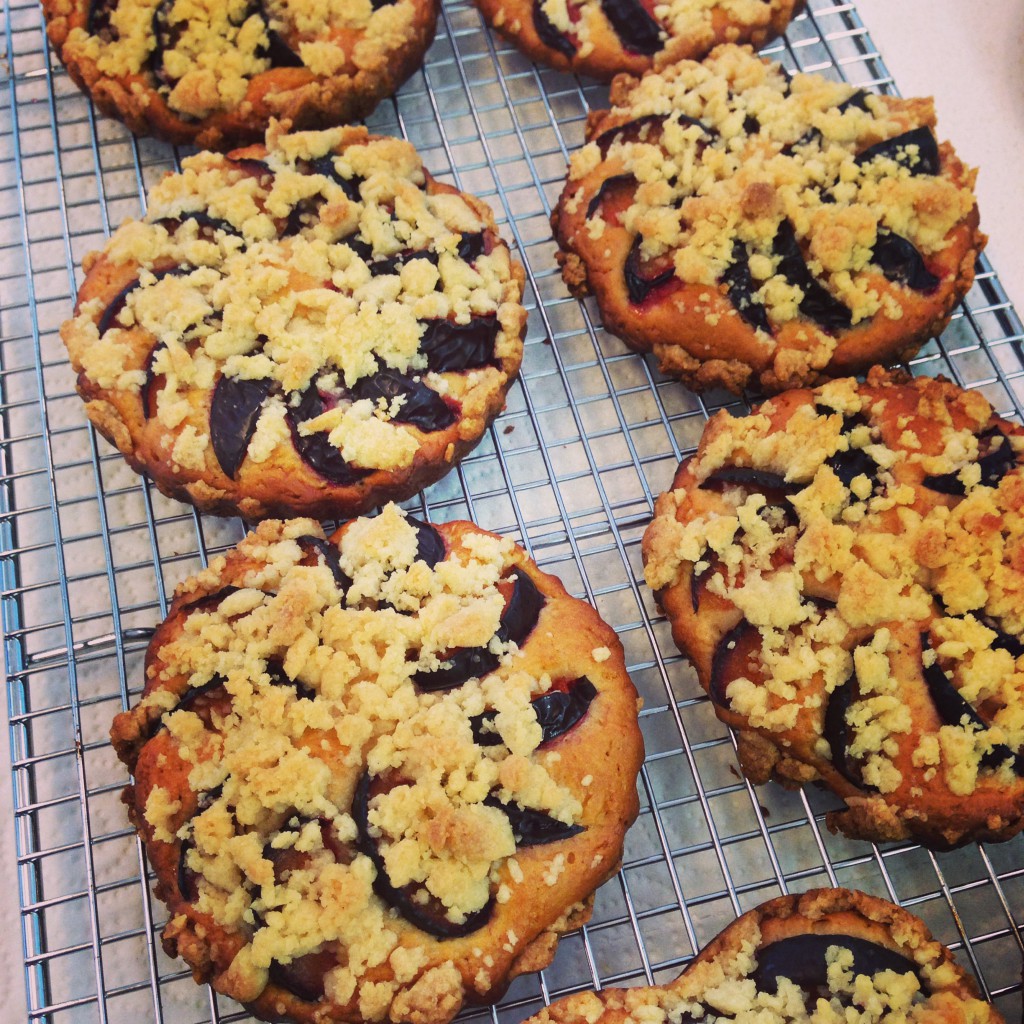 Streusel Plum Mini Cakes
A traditional German cake with a vegan twist!
Ingredients
For the batter:

½ cup (100 gram) sugar
½ cup (=1 stick) minus 1 Tbsp (100 gram) margarine (vegan butter spread), melted
3 Tbsps (45 gram) unsweetened apple sauce
1 cup + 2 tsps (250 gram) all-purpose flour
2 tsps baking powder
½ cup (120ml) non-dairy milk (almond, soy, oat, coconut …)

For the topping:

10 small plums
¾ cup (90 gram) flour
1/3 cup (70 gram) sugar
1 package vanilla sugar
¼ cup (60 gram) cold vegan margarine
Instructions
In your stand mixer, mix sugar and margarine until fluffy. Add the other ingredients and mix into a smooth batter.
Grease 8-10 small springforms / tarte pans or other small cake pans (Alternatively, you can also make just one big pie in a 11" springform). Divide batter into pans and smooth the surface.
Wash plums, cut in half and remove pits. Cut into thin wedges and divide evenly onto each cake batter.
Preheat oven to 390F / 200C.
For the "Streusel": Combine flour, sugar, vanilla sugar and cold margarine and, using your clean fingers or the kneading hooks, mix everything until crumbles form. Divide crumbles over the plums.
Bake the small cakes for 30-40 minutes. Remove from the oven and let cool completely before removing from the pans.
http://blog.realpeoplekitchen.com/streusel-plum-mini-cakes/
By Julia (Real People Kitchen)