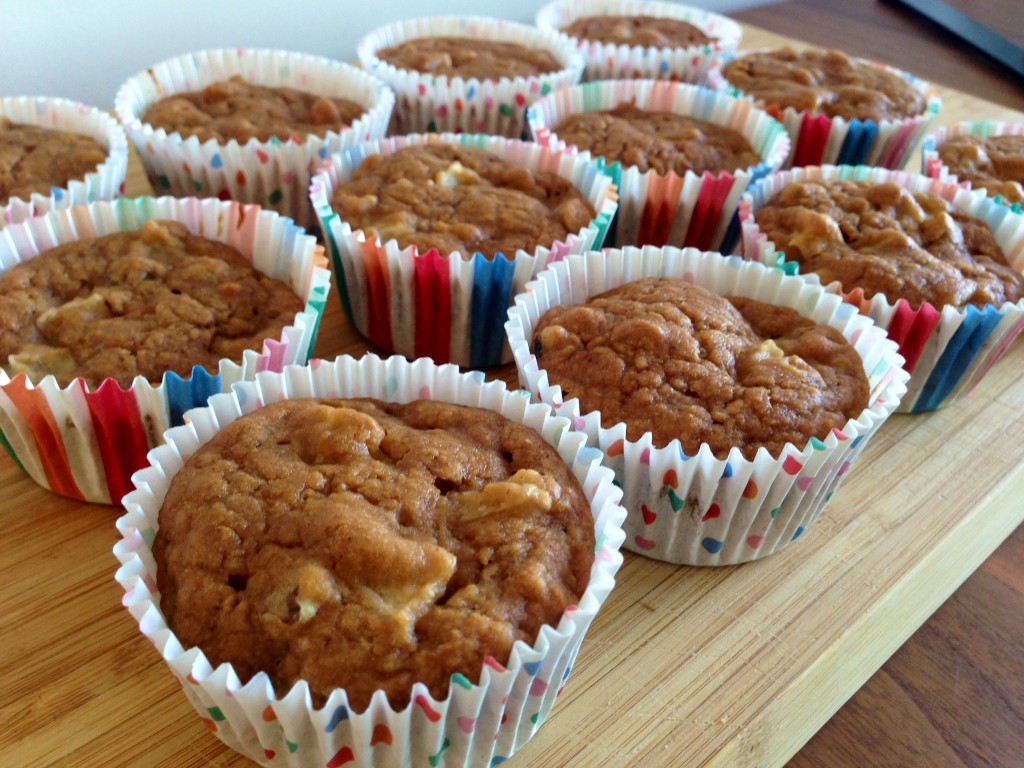 I will bring these cuties to the yoga teacher training tomorrow night. After a hot power class and some more training, I think my fellow trainees all deserve a little treat! So I made these vegan muffins today.
They are not too sweet, but with the apples and the walnuts, I am sure this will give us the "oh yeah, dessert after yoga"-feeling!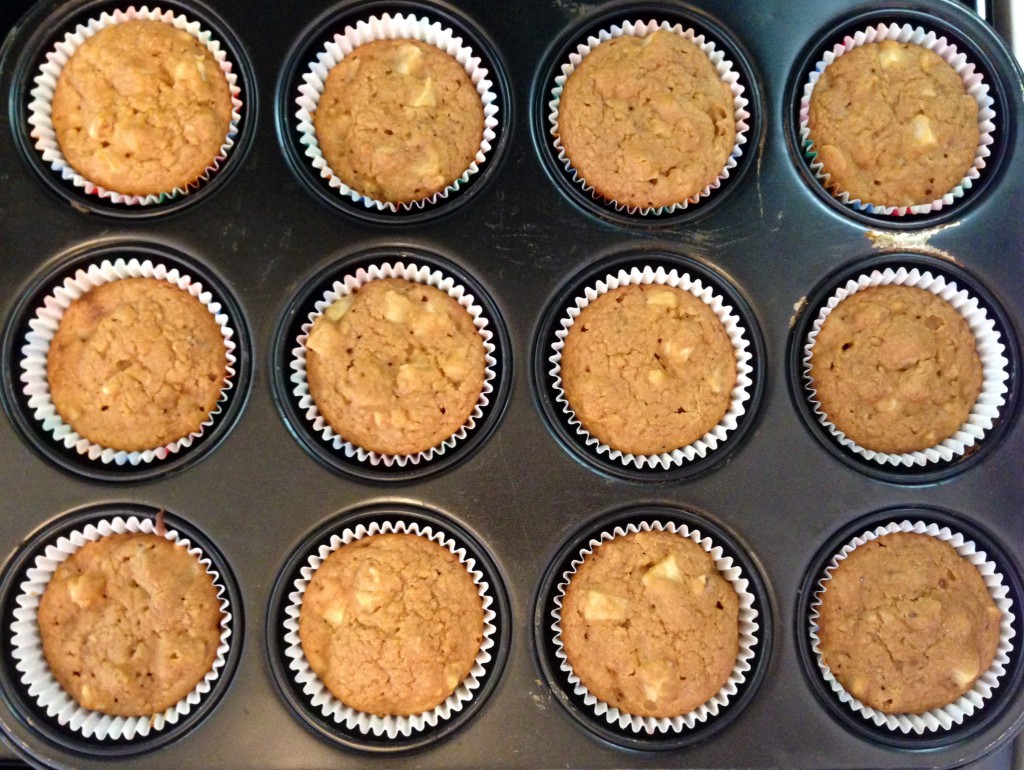 Actually, I should call them DOUBLE Apple Walnut Muffins! They are made with lots of applesauce AND chunks of fresh apples.
Unsweetened applesauce is great in vegan baking as it works like eggs (I don't like the egg substitute powder) and makes the cake batter smooth and holds everything together. Also, it gives the muffins the lightness and freshness, as buttermilk or yogurt would do.
Also, I used whole wheat pastry flour for a little bit more fiber and dense… think: healthy yogis haha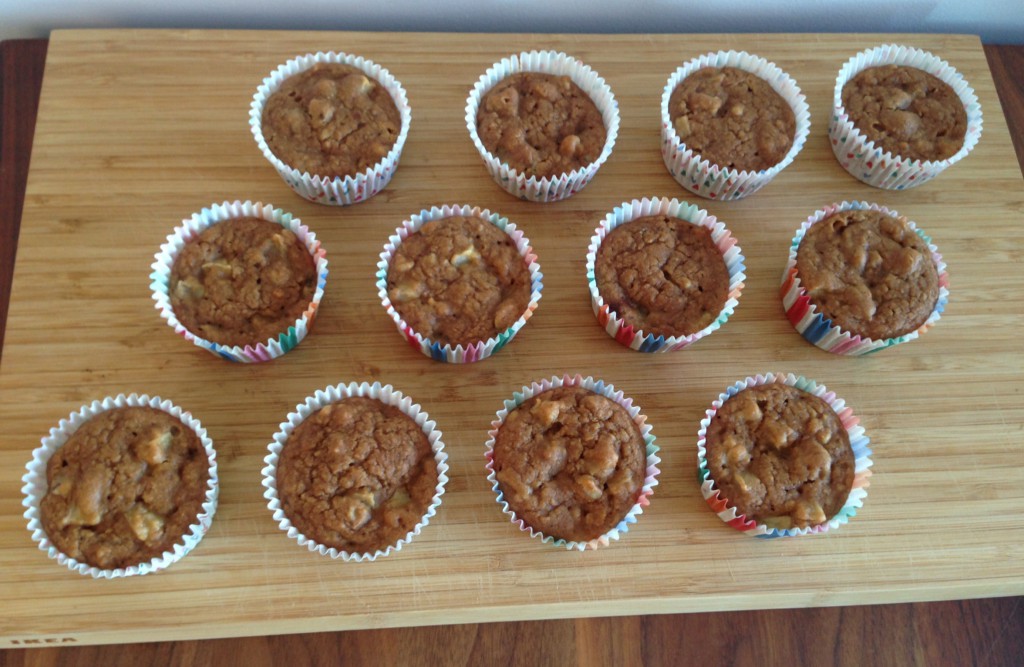 Vegan Apple Walnut Muffins
Nobody would ever notice that these muffins are vegan! But no need to hide it as a secret... They are so delicious!
Ingredients
1 large apple, peeled, cored & diced into 1/4" pieces
1/2 tsp lemon juice
1 tbsp agave
1/8 tsp + 1/2 tsp cinnamon
1 1/2 cups (360g) unsweetened applesauce
1 1/2 cups (180g) whole wheat pastry flour (or white whole wheat flour)
1/2 cup (100g) brown sugar, not packed
1 tsp baking soda
1/4 tsp ground nutmeg
1/4 tsp salt
2 tbsp (30g) non-dairy margarine, melted (or vegetable oil)
1 1/2 tsp vanilla extract
1 1/2 oz (45g) chopped walnuts
Instructions
In a medium bowl combine apple, 1/8 tsp cinnamon, agave, and lemon juice. Set aside.
Preheat oven to 350°F/175C. Line a muffin pan with paper liners.
In a medium bowl, combine flour, sugar, baking soda, nutmeg, cinnamon, and salt with a wire whisk. Add melted margarine, applesauce and vanilla extract; stir to combine and mix well until well combined. Do not over mix. Fold in apples and walnuts.
Divide batter evenly among muffin molds. Bake in the center rack about 25-30 minutes.
Let the muffins cool in the pan for at least 10 minutes, then remove and let cool completely before enjoying them!
http://blog.realpeoplekitchen.com/vegan-apple-walnut-muffins/
By Julia (Real People Kitchen)