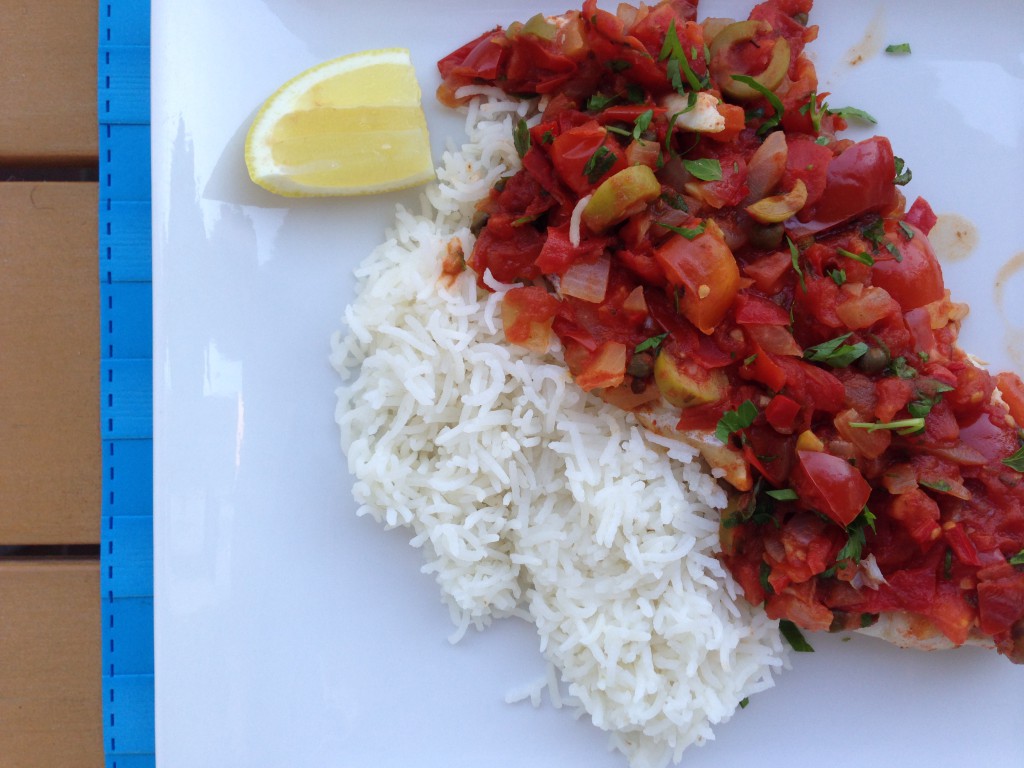 This week's caught at the Farmer's Market was "Rockfish", better known as Pacific Red Snapper. My one-pound package included 2 large fillets and a smaller one (that I saved for next days lunch). If you can't get Red Snapper or you don't like it, any flaky and firm fish will work, such as halibut, cod or sea bass.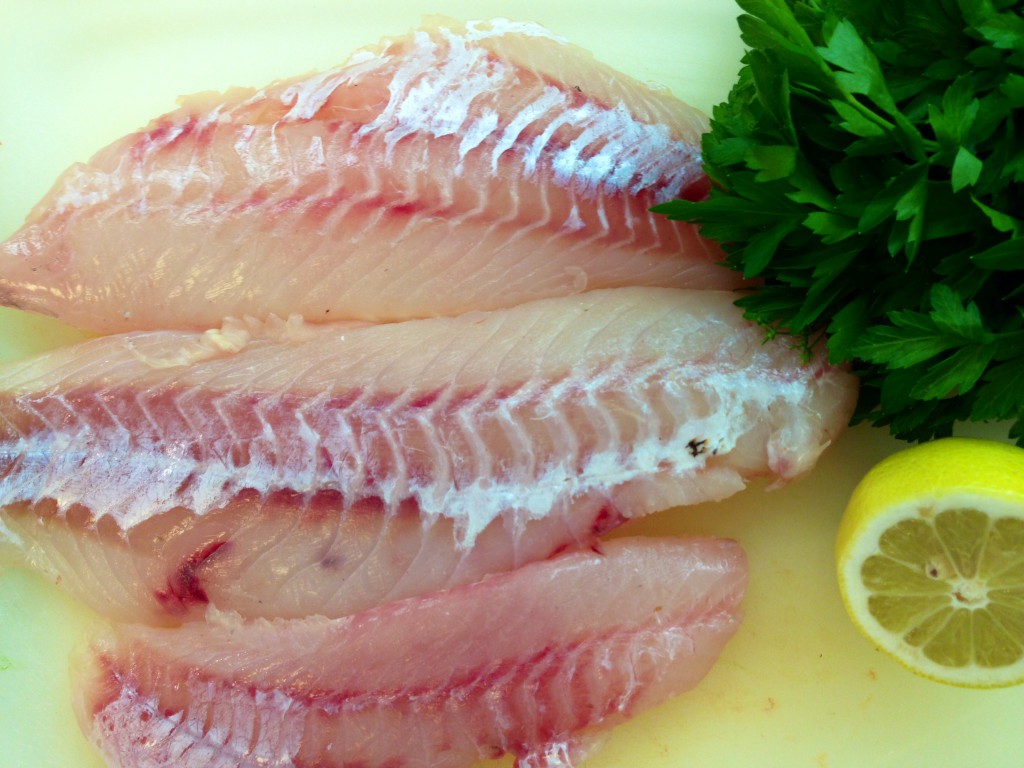 Looking into my fridge, I found more of those beautiful Roma tomatoes from which I had made this delicious Tomato Sugo recently.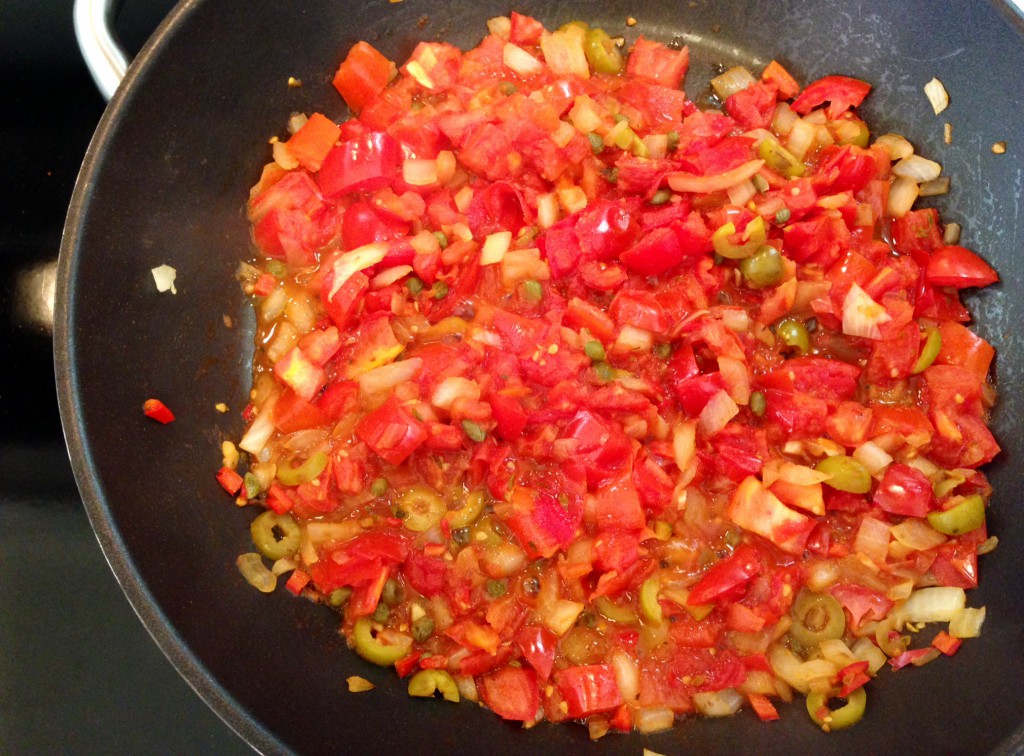 I decided for a Veracruz sauce topping for the fish. The Veracruz sauce is a deliciously spicy and tangy sauce that melds the flavors of old Mexico with the flavors of olive oil, capers and olives introduced from Spain.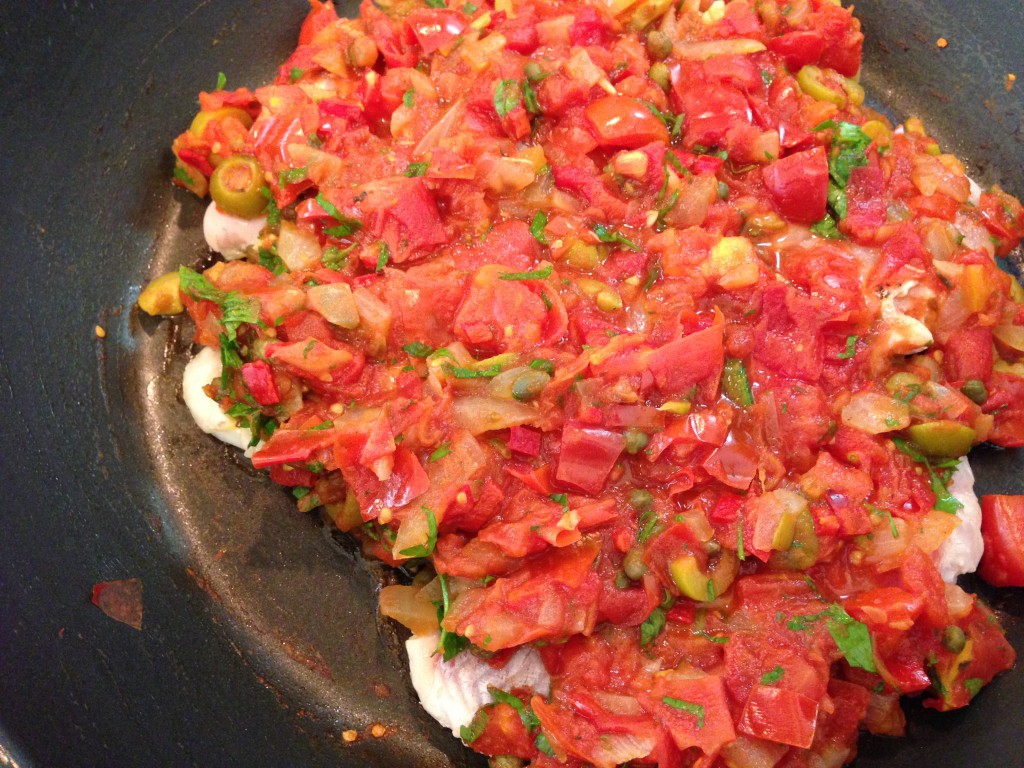 When the sauce is done, you simply place the fish into the pan, top the fillets with the sauce and let it cook! That's it!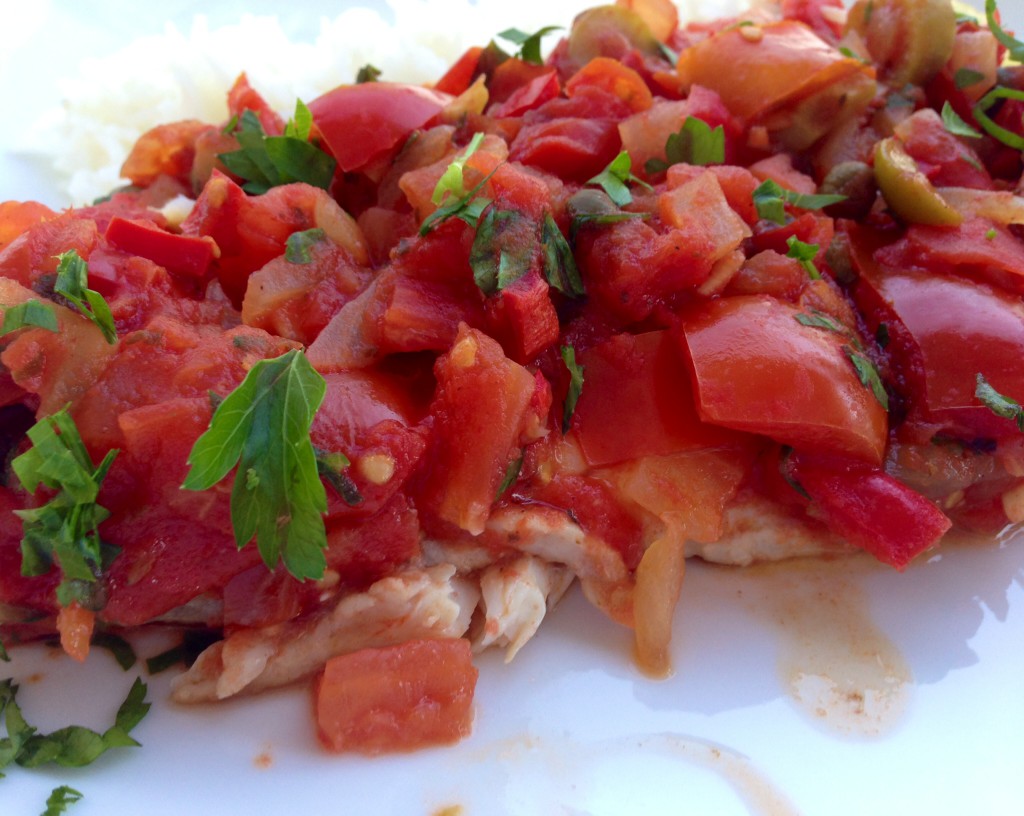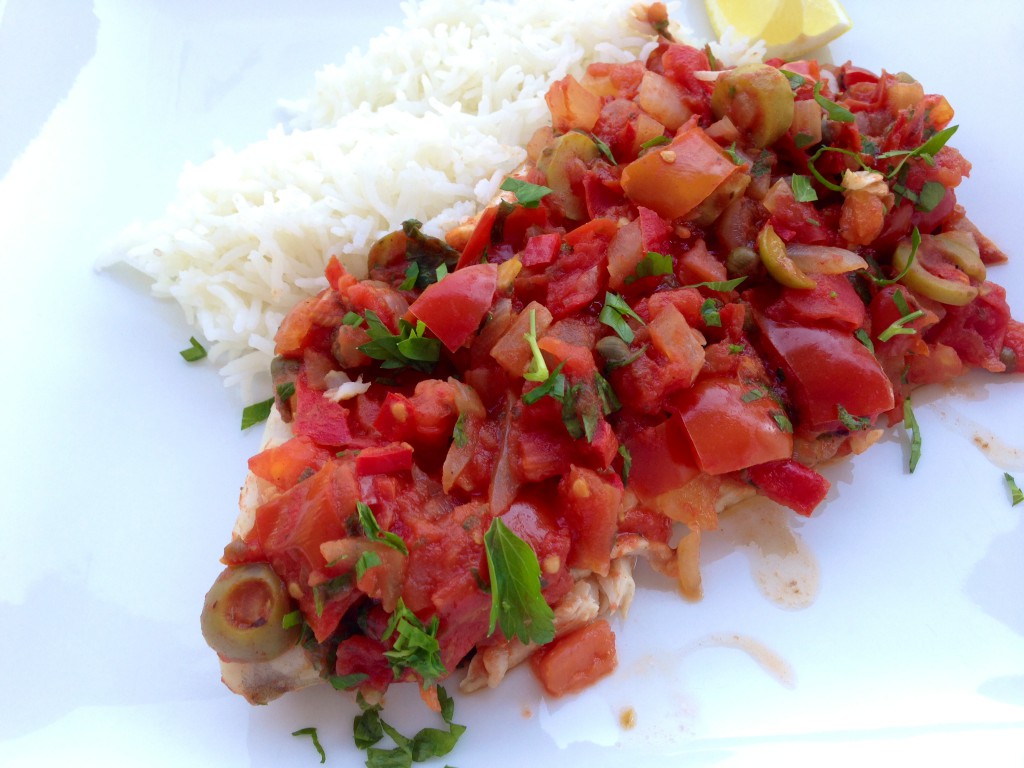 Red Snapper Veracruz
Ingredients
1 onion, chopped
2 teaspoons olive oil
1 clove garlic, minced
1/2 to 1 whole jalapeño or serrano pepper, seeded and minced
1 teaspoon dried oregano
8 large Spanish or Italian green olives, pitted and chopped
a dash ground cinnamon
2 tablespoons capers, drained
1 pound Roma tomatoes, chopped (I used fresh San Marzano – alternatively, you can use canned tomatoes)
1 bay leaf
1 pound pacific red snapper, sea bass, halibut, or cod (any white flaky fish works great)
Juice of ½ lemon
Instructions
In a nonstick skillet, sauté the onions in hot oil until they begin to soften and color. When they color, add the garlic and jalapeño and cook for 30 seconds.
Add the oregano, olives, cinnamon, and capers to the onion mixture and stir. Add the chopped tomatoes, with the bay leaf. Simmer for 10 minutes. Remove from heat. Transfer to a bowl and set aside.
To serve, wash the fish and squeeze the lemon juice over it.
Arrange the fish in the (same) skillet, spoon the sauce over it, and cook according to the Canadian rule: measure the fish at its thickest part and allow 8 to 10 minutes to the inch. Remove the bay leaf and serve the fish topped with its sauce, optional over steamed rice.
http://blog.realpeoplekitchen.com/red-snapper-veracruz/
By Julia (Real People Kitchen)