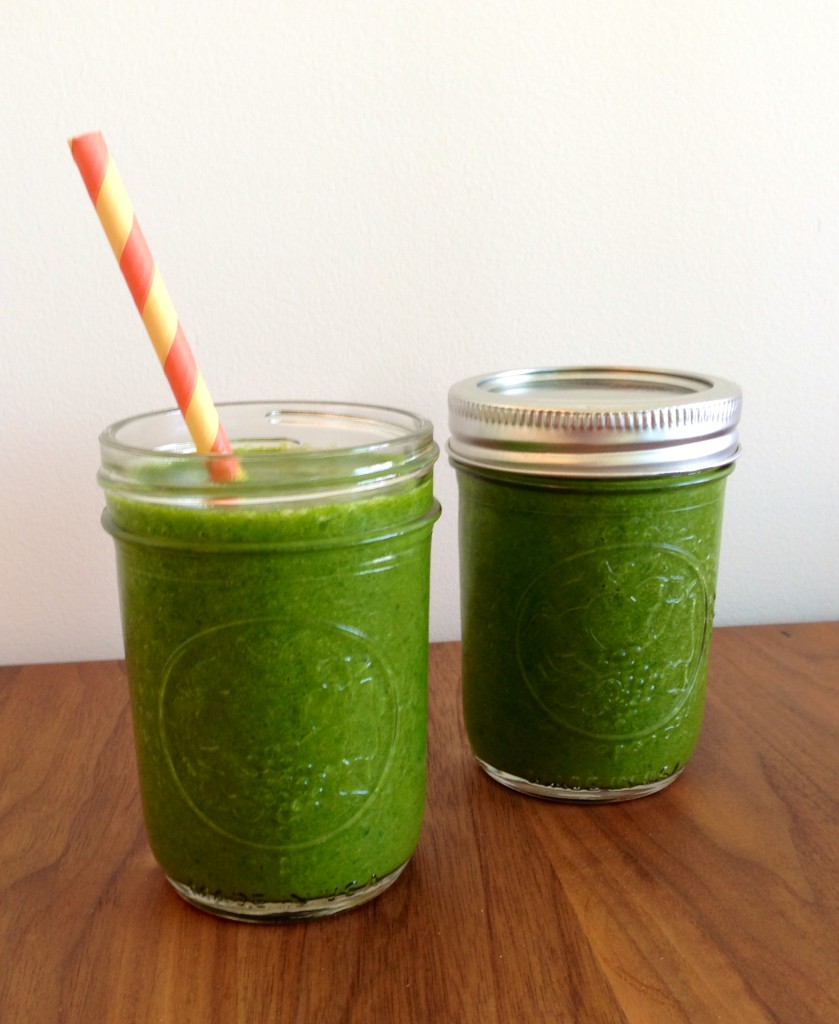 Hi everybody and Happy Friday!
I really love a homemade smoothie, especially a green one, in the morning, but most of the time mornings are busy and hectic and I don't have time to make a fresh one…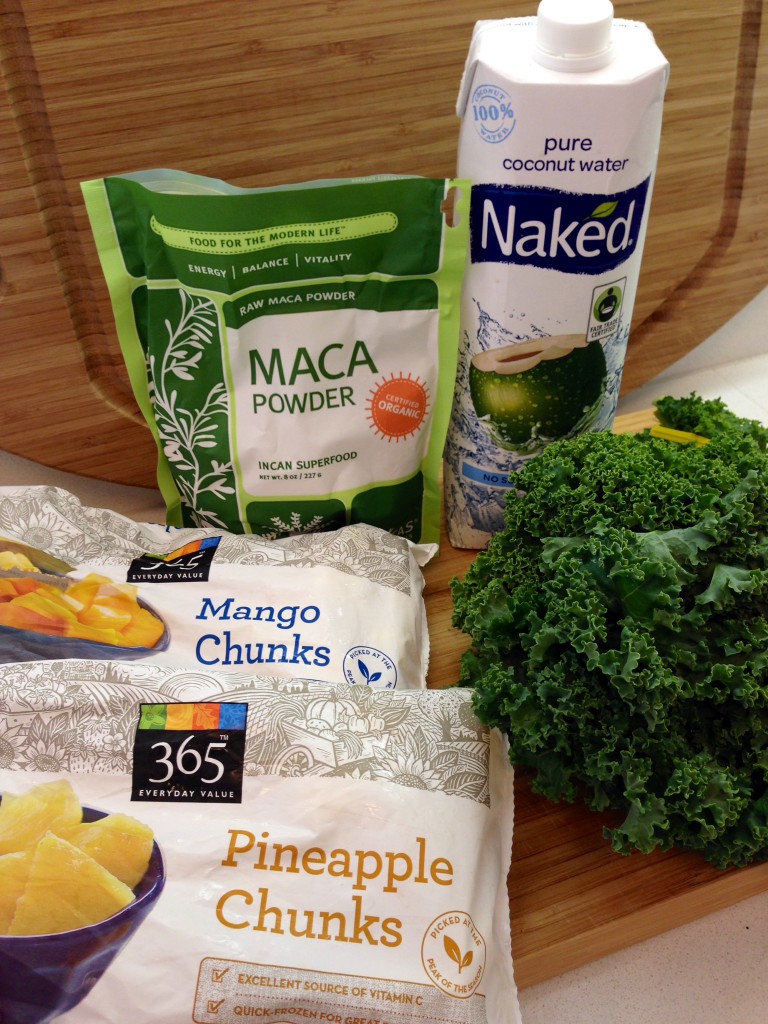 So I realized (!) it's the best to prep ahead the day before and fill the smoothie into maison jars. That's what I did yesterday.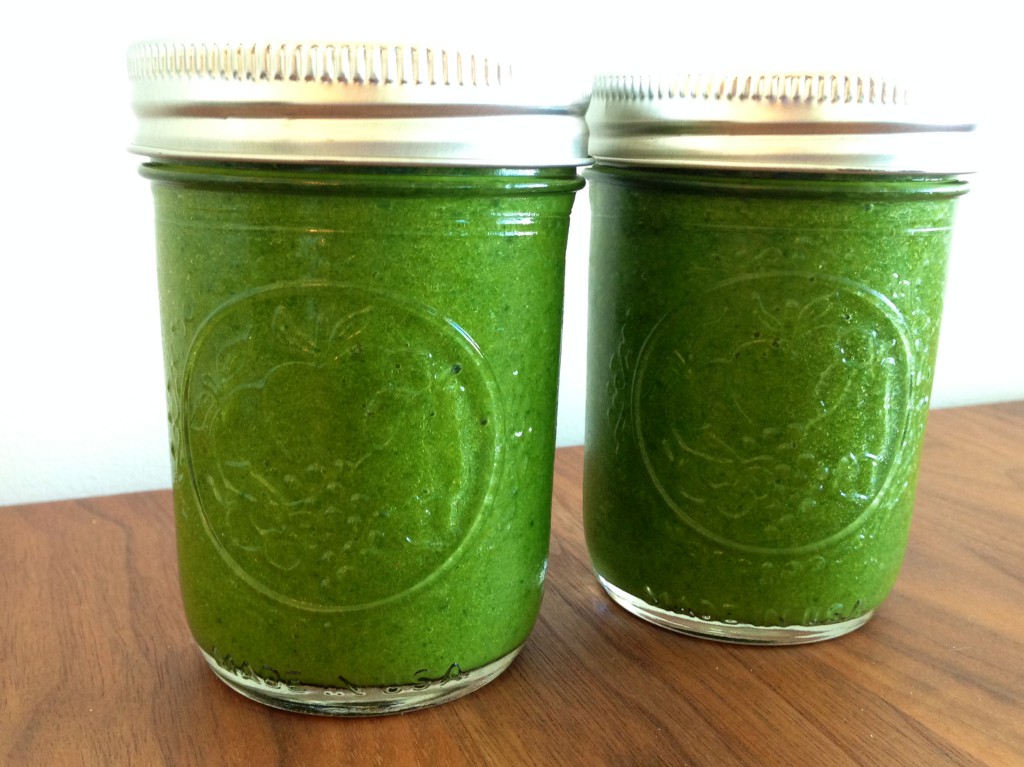 Kale was on sale (what a rhyme

) at Whole Foods this week!
I bought the Maca powder out of Whole Foods' Superfood shelf. It is sometimes called the Inca "ginseng". And although its health benefits haven't been proven 100%, you can read more about it here . You don't have to use it though, it's totally optional. Some people even dislike the taste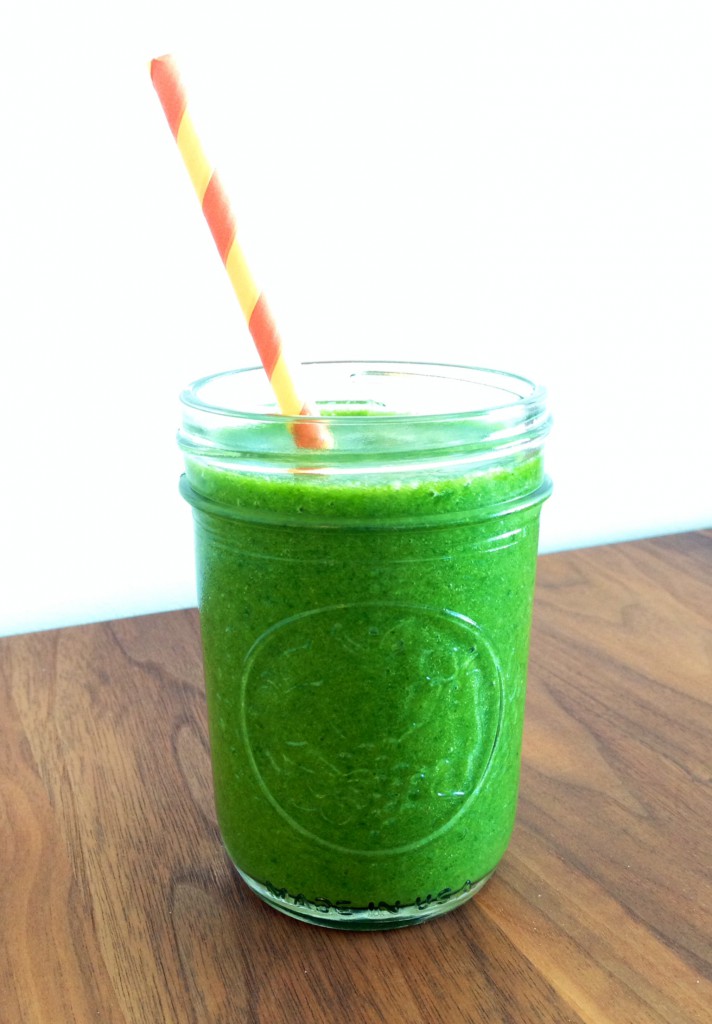 And this morning I simple gave it a good shake so everything was well combined again and sipped it with a straw right of the jar. And from my balcony with this pretty view: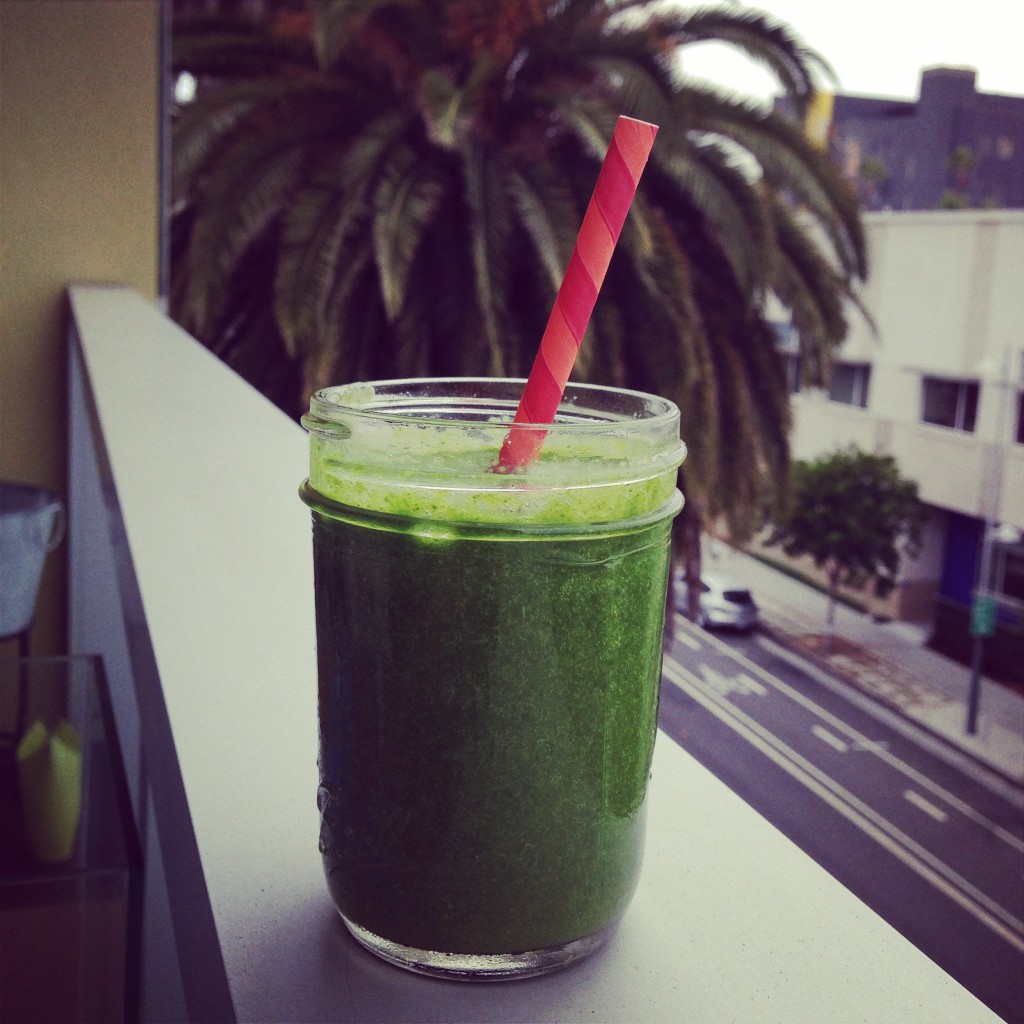 What a great start into the day – now let's get ready for the weekend!

Good Morning Kale Smoothie
Nothing better than a green smoothie in the morning!
Ingredients
3 large kale leaves, hard stalks removed
¼ cup frozen pineapple cubes
¼ cup frozen mango cubes
1 cup unsweetened coconut water
1 tsp Maca powder (optional)
1 dash of lemon juice (if you don't drink it immediately)
Instructions
Put all ingredients in a blender and mix on high speed until liquified and smooth.
Pour into 2 8oz. maison jars. Sip right away or close with lids and store in the fridge until the next morning. Before opening the jars again, give it a good shake so all the components are well combined again.
http://blog.realpeoplekitchen.com/good-morning-kale-smoothie/
By Julia (Real People Kitchen)